First blog post of the year and I'd like to take the opportunity to wish everyone the best, professionally and otherwise. And what better way to start the new year with a user group session? On Thursday 25th of January 2018 I will be giving an evening session for dataminds.be, formerly known as SQLUG.be aka the Belgian SQL Server user group. The subject is Biml, a topic I enjoy very much since it makes my life as an ETL developer much easier.
Title: Data Warehouse Automation with metadata driven development
Abstract:
Working on your 20th staging package? Do you need to import 30 different flat files? Don't have the time to create all those packages?With Biml – Business Intelligence Markup Language – you can cut back on development time by
generating your SSIS packages and database object using metadata.
turning tedious, repetitive work into reusable scripts.
automating general ETL patterns.
In this session, we will go over the basics of Biml and BimlScript and learn how we can use metadata to create a framework for automating your data integration tasks.  After this session, you can start with the automation of your SSIS packages.
A working knowledge of Integration Services package development is necessary for this session.
So if you want to learn more about Biml or if you want to learn a few extra tricks, join me at the 25th! And that's not all, thanks to Apress, a lucky member of the audience can win a copy of the Biml book!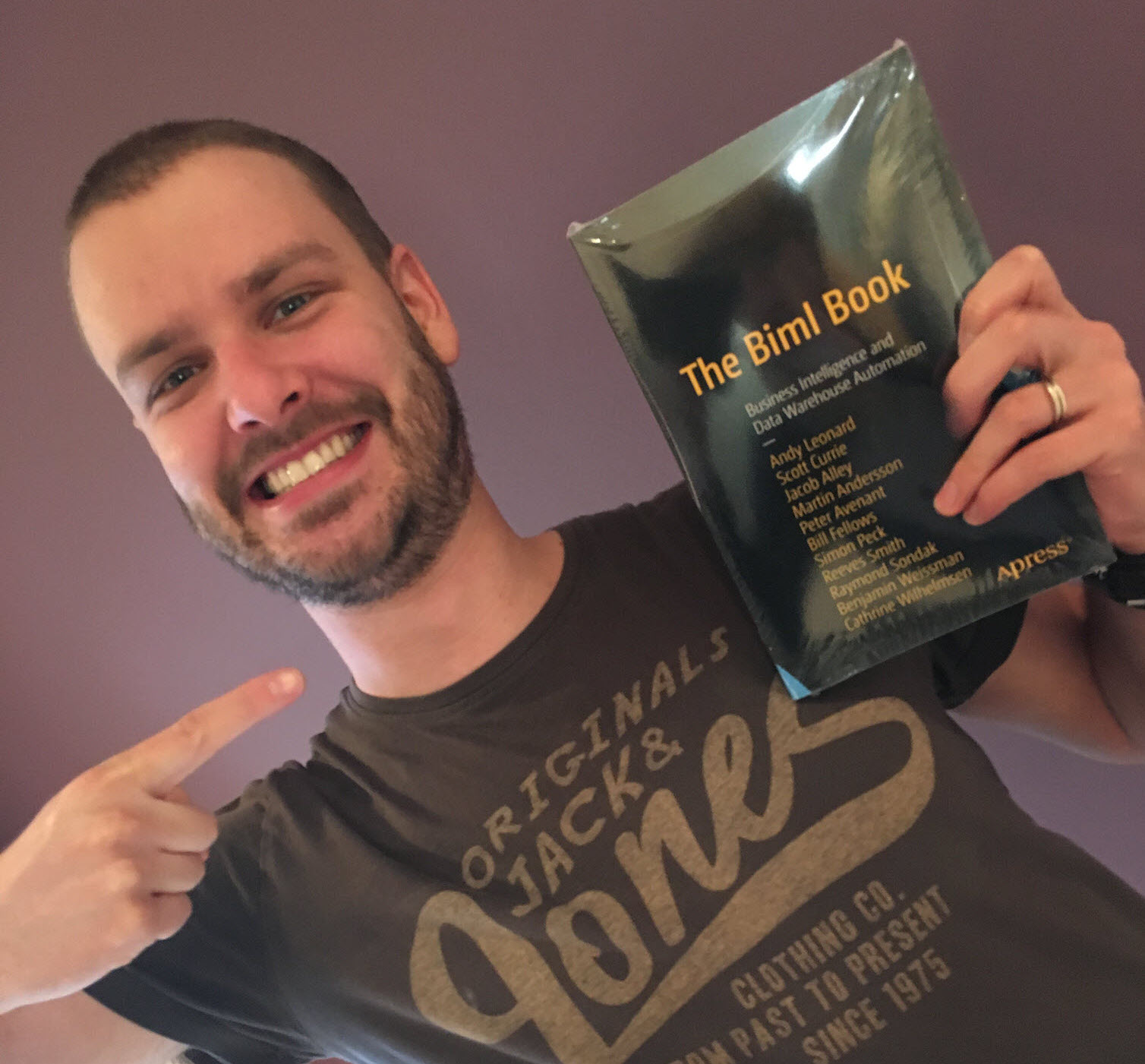 (yes, that's the one)
More info and registration can be found at the event page of dataminds.be.