It was a crazy week for Power BI. There were quite a lot of announcements, so I'll try to wrap them up in one single blog post and share my thoughts as well.
POWER BI DESKTOP
Again an amazing release (May 2017). Noticeable features are:
Measures on top of live SSAS Tabular connections! I've been waiting quite some time for this one. I hope SSAS Multidimensional follows soon. There seem to be some small issues left. For example, when creating a new measure, I can't seem to reference existing measures. There are no error messages displayed as why not. UPDATE: Kasper de Jonge was quickly to point out I forgot the #1 rule of measures: no naked column references. Wrapping the DiscountAmount measure in a SUM would work. So it appears the dummy is actually me. 🙂 (although it would have been nice to have an error message)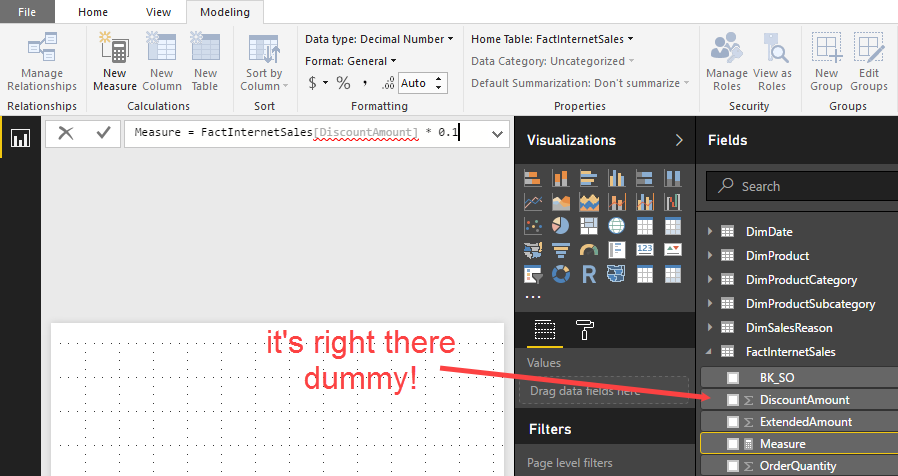 Relative Date Slicer. This is quite awesome. You can for example set the slicer to only display values for the last 3 months.

Allow to specify the number of bins.
There are plenty more of nice features, so check them out in the release announcement.
POWER BI ON PREMISES vs POWER BI PREMIUM
The biggest announcement however was Power BI Premium. Basically it's a new pricing tier. It will give you the following benefits:
Flexibility to license by capacity. Only report publishers would need a pro account, report consumers don't need a license. This is great for very large deployments of Power BI (> 500 users) since you won't need that many pro accounts any more.
Greater scale and performance. Like anything in Azure, you can easily scale up and down. You get dedicated capacity in the Microsoft data center.
Power BI apps. The re-branding and simplification of content packs. A Power BI app resides in a dedicated App Workspace. What's interesting is that those workspaces won't depend on Office365 groups in the future. This will be a great development as it probably will lead to better flexibility (for example using AD security groups). Read the documentation for more info on this feature and its roadmap.
Embedded analytics. Power BI embedded will move into Power BI Premium. This will probably lead to a better estimate in costs and performance.
And now the kicker:
Extending on-premises capabilities. With Power BI Premium, you also get the right to install the on premises version: Power BI Report Server. This allows you to have a hybrid scenario where you can use local Power BI Desktop reports and reports/dashboards in the cloud. Power BI Report Server is a superset of SSRS, meaning it can host paginated reports (plain old SSRS reports), mobile reports (aka Datazen) and Power BI Desktop reports. In other words, if you have Power BI Premium, you won't need a SQL Server license if you only need SSRS. Just like in the cloud, report publishers need a pro account. This is similar to a server+CAL licensing model.
Of course this raises some questions.
> I don't want my data in the cloud! Why would I buy a Power BI Premium license to have everything local?
Luckily you can also install Power BI Report Server if you have a SQL Server Enterprise Edition license with software assurance. BI for the masses? BI for the paying masses that is. Keep in mind the same restriction as with Power BI Premium applies: report publishers need a pro account. That's right, even if you have everything local, you still need Office365 licenses! What if you don't have Office365? I'm told you can get the Power BI licenses through volume licensing. But wait, there's more. Exporting a report (what a lot of users do), is considered as content creation. In other words, those users also need pro accounts. I can't wait to see my clients faces when I tell them this.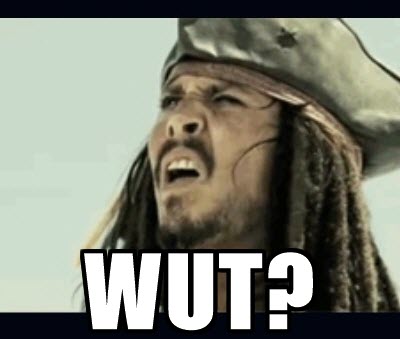 > But wait! Power BI Desktop report hosted locally in Power BI Report Server need a Analysis Services database (since currently only live connections are supported). And SSRS reports need a report database. Do I still need an extra SQL Server license?
Well no fortunately. Power BI Report Server comes with a SQL Server Technology License, which means you can use SQL Server to support Power BI Report Server. This is similar to other software products that come with SQL Server, such as System Center. However, once you use that SQL Server instance for something else (for example, users connect to SSAS with Excel), you will need a proper license.
> I already have SQL Server EE+SA in an earlier edition with SSRS. Can I install Power BI Report Server?
Yes you can. Any SQL Server EE edition is supported, from 2012 to 2016 and beyond. If you already have SSRS installed, they should work side by side.
PRO vs FREE
There was some confusion between what free Power BI accounts could do and for which features you needed a pro account. Microsoft simplified things a bit: A free Power BI account can do everything a pro account can, except sharing your reports/dashboards. So you are free to do what you want, but it stays personal. To soften the blow, existing free accounts get a free trail period of a pro account.
I know some people really don't like this, but here's my personal opinion:
Pro accounts aren't that expensive. Especially compared with other vendors.
You have gotten a free lunch so far. Mmmmm, spaghetti with meat balls. Microsoft has now changed the lunch to lasagna. Still great, but different. My points is: you were using a product for free. I believe Microsoft can change the rules for a free product. Because you don't pay anything, you can't expect much rights on your behalf. It would be a totally different case if Microsoft removed some features from a paying product (like removing Business Intelligence edition. Customers had this edition specifically for MDS and Tabular. Now to have to stop using it if they want to upgrade to SQL Server 2016 or buy Enterprise).
I hope this blog post clears out some of the confusion that exists about all those Power BI announcements. For more info, read the actual Power BI Premium announcement or the accompanying white paper.