As a lot of features, Report Builder will improve as well in SQL Server 2016. At the moment of writing CTP 2.3 has been released and Report Builder has the following changes:
more up-to date look 'n feel
high dpi in the preview
HTML5 support
Screenshot of the look 'n feel: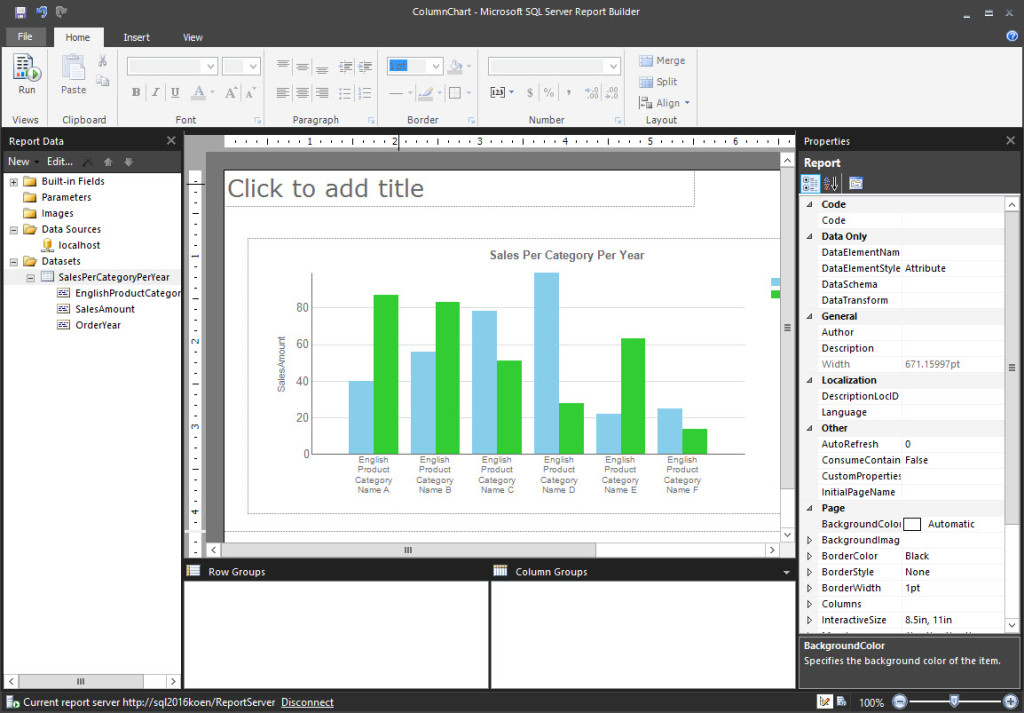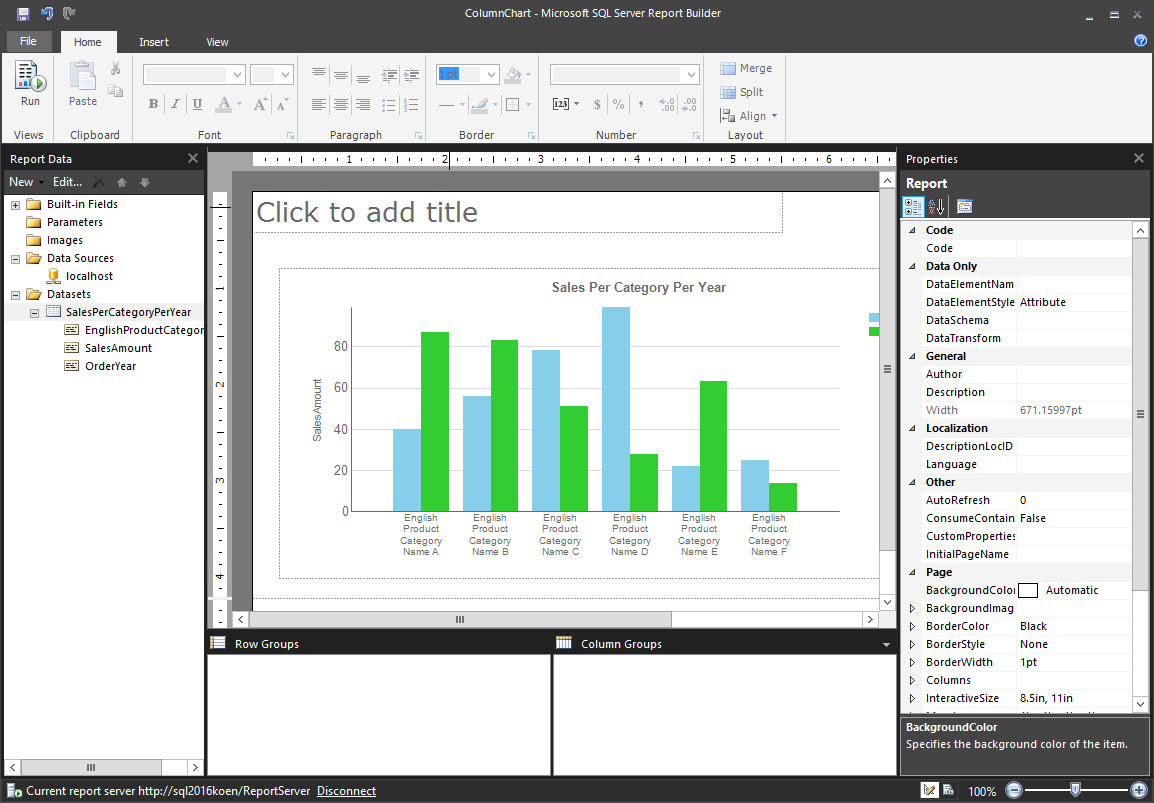 That's right: away with baby-blue and enter charcoal grey.
When you run a report in Report Builder preview, this is now in high dpi. The following screenshot gives you a before/after comparison (click on the image for a larger version):

At the left you have Report Builder 3 in the SQL Server 2014 version, at the right the same report in Report Builder SQL Server 2016 CTP 2.3. In the old version, the grey text is a bit blurry, while in the new one is pretty crisp. Or in other words, your eyes hurt less when looking at the preview.
The final change is HTML5 support! This is potentially very big, but I haven't spotted any big differences yet. It's supposed to solve some quirks of older browsers, but maybe I just don't have a report with those quirks. Anyway, when you run a report you get the following message:
And no, you can still not overlap objects 🙁
It's great to see SSRS/Report Builder are getting some love again and I'm very curious what other changes are waiting for SQL Server 2016. At this page you can find out what has already been announced so far: What's New in Reporting Services.