SQL Server Reporting Services (SSRS) is getting quite the overhaul in SQL Server 2016. Lot's of things are changing:
And these are all awesome changes. But sometimes it's the little things that make me smile.
For example, I was toying with SSRS 2016 CTP3.0 and I wanted to insert a new chart. Suddenly I noticed they had updated the little chart icons in the dialog: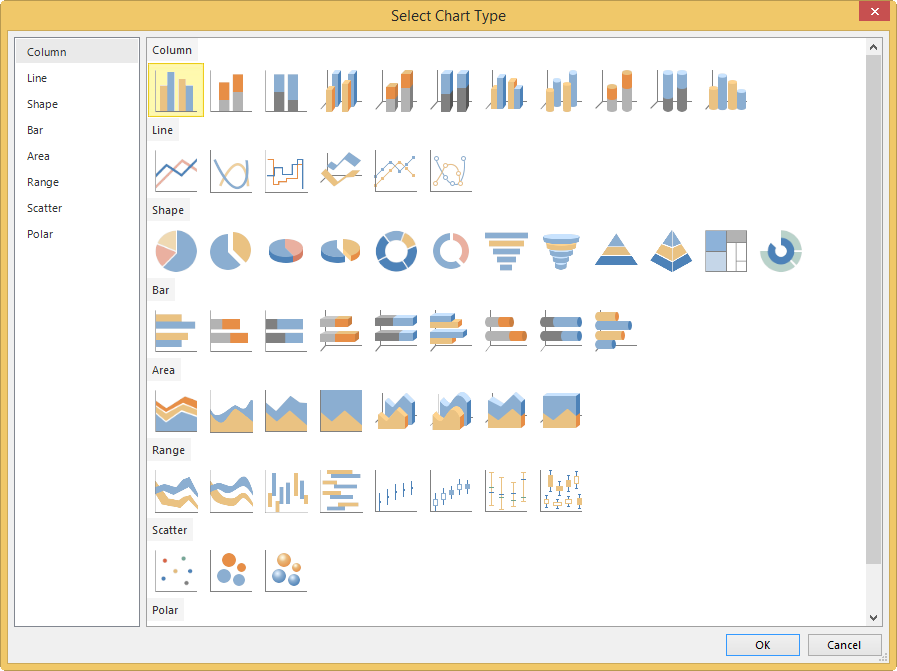 You can find a screenshot of the old dialog in the sunburst article.
How neat is that?